How Agile Marketers Improve Response to Customer Feedback
Today's consumer expects their behaviors and actions to lead to swift action from the brands they choose to do business with. Making this more complex is that, for most companies selling products through retail channels, this expectation for a speedy response to requests also comes from a second source: the retail customer.
To investigate how brands are meeting and exceeding these expectations for responsiveness and action, the CMO Council is partnering with Esko, Pantone and X-Rite to determine how organizations are responding to consumer requests as the pace of the omni-channel experience continues to change. The study will investigate how organizations are faring when it comes to responding to customers and leveraging customer data and intelligence to deliver the right experience, at the right moment, through the channel of the customer's choice, whether it is a physical or digital touchpoint.
Related Content
Resources
FACTS & STATS
Jun 2018
Smithers Pira values the global flexo print market in 2013 at $147 billion, with a forecast for 2.3 percent CAGR. Key to this growth are packaging-related industries including corrugated board packaging, flexible packaging, bags and sacks, and others.
Jun 2018
InfoTrends found that 1.8 trillion color pages digitally printed on an annual basis feature some sort of embellishment or enhancement.
Jun 2018
Data from the Institute of Supply Management (ISM) showed that US factory activity expanded at a faster pace in May, as the manufacturing purchasing manager's index rose 1.4 points to 58.7. This slightly beat consensus expectations of an increase to 58.5 and marks the 21st consecutive month of expansion in the manufacturing sector
Mar 2018
The CMO Council found that 77% of marketing leaders think it takes 90 days or less to make a packaging change or other physical change. But when InfoTrends asked packaging professionals, they reported that changes take an average of 6.6 months (about 198 days).
More
Sponsors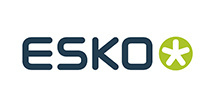 Esko is a global supplier of integrated solutions for the packaging and labels, sign and display, commercial printing and publishing industries. Esko products and services drive profitability in the packaging and printing supply chain by reducing time-to-market and raising productivity. Learn more at https://www.esko.com/en/company/about-esko. https://www.esko.com/en/company/about-esko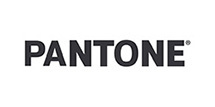 Pantone LLC, a wholly owned subsidiary of X-Rite, Incorporated, is the world-renowned authority on color and provider of color systems and leading technology for the selection and accurate communication of color across a variety of industries. The PANTONE® name is known worldwide as the standard language for color communication from designer to manufacturer to retailer to customer. http://www.pantone.com/about-us?from=topNav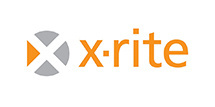 Headquartered in Grand Rapids, Michigan, X-Rite is a global company with locations around the world. Experts in blending the art and science of color, we focus on providing complete end-to-end color management solutions for our clients in every industry where color matters. http://www.xrite.com/about-us