ELITE RETREAT IN SCOTTSDALE OCTOBER 17, 2017
CMO COUNCIL ELITE RETREAT : THE BRAND INSPIRATION FORUM
October 17, 2017 | Scottsdale Resort at McCormick Ranch, Arizona
Why Attend
Featured Speakers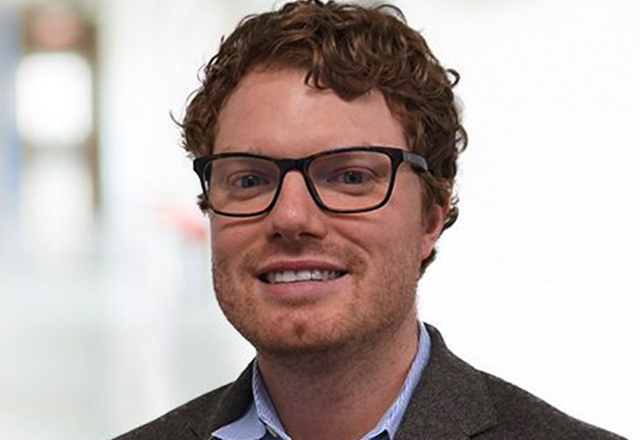 Chris Lynch
CMO, Cision
X CLOSE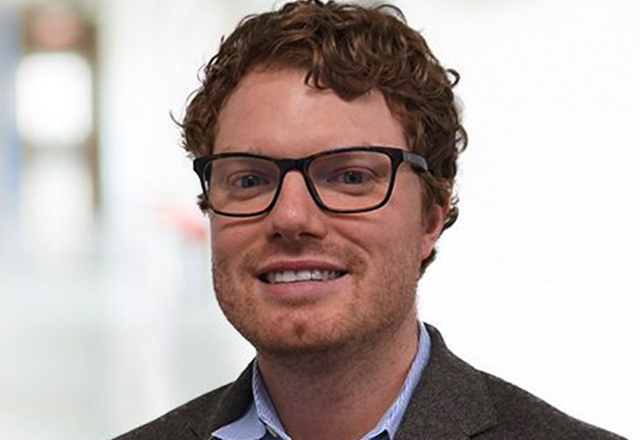 Chris Lynch
CMO, Cision
Chris Lynch oversees Cision's global marketing teams. Serving as Chief Marketing Officer, he is responsible for Cision's global marketing strategy, spanning communications, product, web and digital marketing. Previously, he ran product marketing and go-to-market strategy for Oracle's Marketing Cloud business and also held leadership positions at companies like Badgeville and TIBCO. Based in San Francisco, Lynch attended Northeastern University, where he received his bachelor's degree in journalism. Follow him on Twitter @cglynch.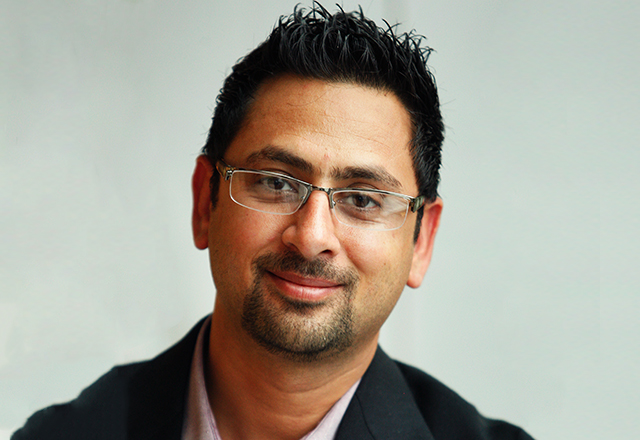 Sean Kapoor
VP, Global Marketing & Revenue Growth, Harman International
X CLOSE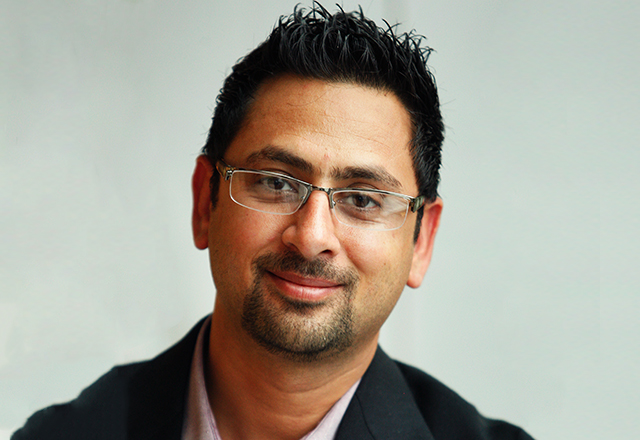 Sean Kapoor
VP, Global Marketing & Revenue Growth, Harman International
Sean Kapoor serves as Vice President of Revenue Growth and Partnerships at Harman International, A Samsung company. His current mandate is to accelerate revenue growth and establish marketing as an engine for growth in the Harman Automotive business. He has been tasked with establishing a longer-term vision for incremental growth, challenging the prevailing way of doing things, transforming the culture and supporting the business with disruptive growth ideas and an enterprise-wide execution of strategy.
Prior to his current role, he led the definition, expression and implementation of Harman's brand portfolio strategy across all customer touchpoints. In his role, he spearheaded the conceptualization, development and execution of innovative and disruptive marketing strategies, driving consistent profitable growth for Harman's industry-defining audio brands.
Kapoor is a seasoned marketer and business strategist with more than 20 years of experience in providing vision and leadership for the architecture, planning and execution of successful global consumer brands. He joined Harman in October 2011 after serving a year at IGT as Executive Director of Global Marketing, where he drove the evolution of IGT's monolithic single market-focused brand into a rapidly innovating technology and entertainment brand that is now defining the future of the entire casino gaming industry. Prior to that, he spent nine years as Director of Marketing with Microsoft, where he successfully led their global marketing efforts for various lines of business, including Microsoft Windows, Microsoft Office and Xbox. While at Microsoft, he drove the Xbox brand transformation from a hard-core gaming brand to a family entertainment brand, which helped Xbox achieve the top position with the fastest growth rates in the market and effectively compete against Nintendo and Sony. Prior to his time at Microsoft, he served as Director of New Media for Lifetime Television. Preceding Lifetime Television, he was a marketing and business consultant for several Fortune 500 companies.
In addition to his role at Harman, Kapoor also is highly regarded member of several marketing communities and associations, including the CMO Council. He is a summa cum laude graduate of University of Pune–India, where he earned a bachelor's degree in electronic engineering.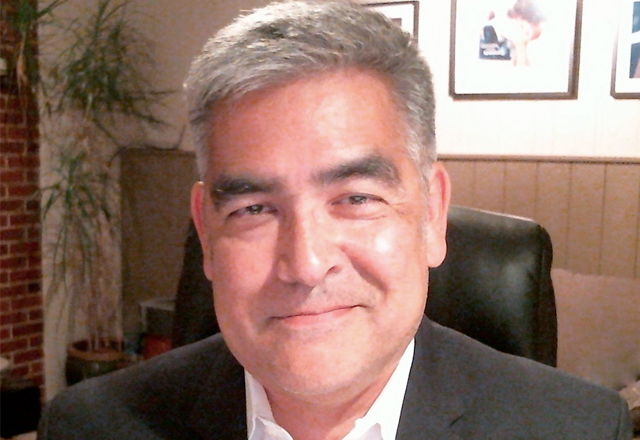 Eric Weaver
VP, Communication & Marketing Services, Xerox
X CLOSE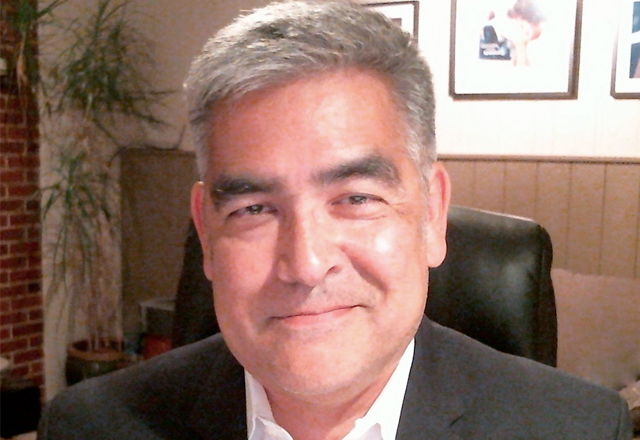 Eric Weaver
VP, Communication & Marketing Services, Xerox
Eric Weaver is a digital marketing veteran who has spent 27 years creating digital advertising, content and engagement efforts for household brands. Weaver got his start in what we now call community and content management in 1990, and he has since served as CEO, strategist, creative director and client lead for major ad agencies and consultancies. He has counseled more than 80 blue-chip clients through two societal transformations—the commercial web and the social media revolution—and has built and led creative, production and strategy teams in London, Washington D.C., Los Angeles, Seattle, Detroit and Cincinnati.
As Vice President of Communication and Marketing Solutions for Xerox, Weaver oversees the company's marketing services practice, providing its clients with creative services, content marketing, marketing automation software and customer experience design. Before to his role at Xerox, Weaver counseled both large corporate clients and governmental agencies in the areas of competitive advantage, customer experience and digital transformation.
Weaver has been recognized twice as one of the Top 50 Marketing Thought Leaders Over 50 by Brand Republic and has been quoted in AdAge, BusinessWeek, Forbes, Fortune, Hoover's Inc. magazine, MediaWeek, the Seattle Times, and the Washington Post. He speaks globally on digital marketing, internal transformation and marketing ethics. Weaver gives back to the marketing profession as a guest lecturer for a number of schools that include the University of California–Berkeley, Pepperdine and Dublin City University. He is a summa cum laude graduate of Xavier University and lives in Seattle.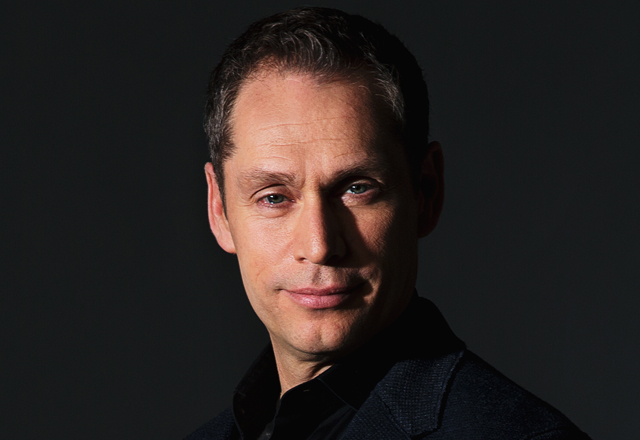 Michael Chase
CMO, St. Joseph Communications
X CLOSE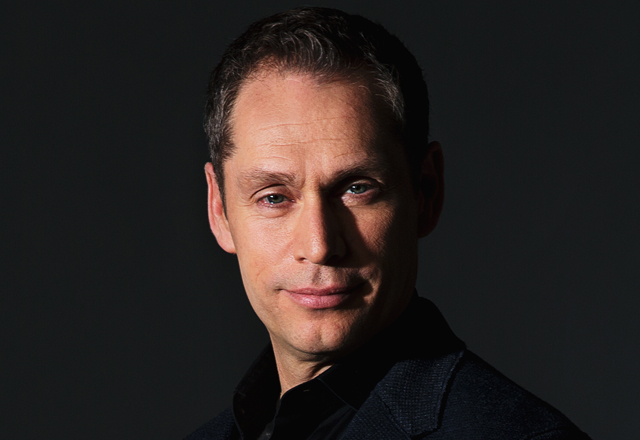 Michael Chase
CMO, St. Joseph Communications
Named by Forbes as one of the 2016 Top 100 Most-Followed #CMOs on #Twitter and one of the Top 100 Influencers of CES 2017 and SXSW 2017, Michael Chase is a modern-day polymath—part futurist, part technologist, part data monkey, part creative director, part growth hacker and part CEO (because you have to still think of the P&L and the EBITDA).
As the Chief Marketing Officer for St. Joseph Communications (the largest privately held communications company in Canada), Chase has made a name for himself as an intrapreneurial driving force for change within the company itself and also within the broader, global marketplace with his high-impact trend reports, curated Monday Morning Mashups, and his caffeinated conversations with wickedly smart people on his YouTube series, Cup of Jo.
Overview
A Peer-Powered Innovation Session to Spark Go-to-Market Improvement Strategies
There is no doubt that an effective and efficient go-to-market strategy is critical for today's brands, who must manage an increasingly complex web of digital and physical touchpoints. With each opportunity to engage, brands must best understand how each channel and each experience is impacting the customer's buying agenda and advocacy position—did a micro-moment shift the buying decision and create a loyal customer, or did it fail to achieve its intended goal?
But even across the most sophisticated customer experience strategy, there can be multiple points of disruption, distress and deficiency. Marketers are now questioning the effectiveness of product launches and marketing campaigns, asking if the orchestration of these critical moments across the entire sales, distribution, merchandising and customer support repertoire now requires innovation and modernization. This transformation and move toward efficiency will necessitate new skills, insights, resources, warehousing footprints and analytics to optimize demand-side planning, procurement, production, storage and just-in-time provisioning of critical marketing support, product packaging, merchandising and order fulfillment requirements.
Most importantly, this shift to optimized go-to-market strategies requires new champions and new thinking. But where will this new thinking emerge? What partners will come to the table with new trends and new technologies that can turn these new ideas into engagement realities?
To spark innovation and transformation, the CMO Council, in partnership with the NPES (the Association for Suppliers of Printing, Publishing and Converting Technologies), will host a full-day session as a CMO Council Elite Retreat, dubbed the "Brand Inspiration Forum." Peers and partners will gather in one room to share insights, challenges and instruments of change to evolve go-to-market strategies.
Some of the inspiration and guidance that will be shared, debated and discussed will include:
New data-driven approaches to mass personalization of content and communication
Adept use of on-demand digital print and imaging systems that improve quality and sustainability
Creative versioning of content at scale to deliver production-ready digital files across borders
Innovations in dimensional marketing, smart merchandising and multi-channel engagement
Packaging advances that differentiate brands, increase product consumption and make it easier to handle, recycle or re-use containers
Breakthroughs in material science and multi-service reproduction for more arresting signage and branding
Brand logistics management to improve demand-chain provisioning, reduce transportation and storage costs, and minimize obsolescence
The CMO Council and NPES invite you to join this full-day session that will include peer-powered panels of brand leaders, who will share their own tales of transformation and innovation, along with expert panels of industry leaders sharing key insights—from new trends in engagement to new applications and techniques across the modern marketing supply chain.
Venue








The CMO Council Elite Retreat: The Brand Inspiration Forum will be held at The Scottsdale Resort at McCormick Ranch. This convenient location gives attendees easy access to both the Elite Retreat as well as the NPES Annual Conference.
Elite Retreat attendees will be provided with discounted lodging accommodations at The Scottsdale Resort at McCormick Ranch. The property is a luxury resort, an oasis in the desert! Although your days will be packed with peer networking, exciting keynotes, and interactive panel sessions, your nights will be spent enjoying this beautiful property — perhaps the pool, the spa, or one of the on site restaurants!
if you are interested in attending or would like more information, please reach out to Christine Chiang at cchiang@cmocouncil.org.
Agenda
Monday, October 16
6:30pm - Welcome Reception & Dinner
Tuesday, October 17
8:00am - Continental Breakfast & Welcome
8:30am - Opening Keynote
Revolutionizing Brand Engagements: A Real Case Study on Breathing New Life Into the Physical Experience
A brand leader will showcase how the new customer experience has necessitated new thinking in delivering a quality physical experience that enhances and connects to the digital experience thanks to the inclusion of printed materials and physical touchpoints, including packaging and POP display.
9:00am - Research Roundup
Navigating the New and Novel: Top Trends and Behaviors Impacting Go-to-Market Strategies
From shifts and changes in the future of advertising to innovations across direct mail, new research reveals new opportunities to shift go-to-market strategies in new and novel ways using some familiar and often overlooked channels and tactics. This session will share new research, revealing emerging trends that will shape strategies across marketing and advertising channels.
9:30am - Networking Break
9:45am - Innovation Master Class
Greening the Supply Chain: Bringing Environmental Responsibility to the Marketing Supply Chain
Can printing be green? What are the latest innovations in green products that, when combined with exceptional content, can enhance the customer experience and demonstrate marketing responsibility? This session will showcase the latest innovations in green materials, technologies and strategies—from renewable materials and substrates to green processes. Experts will share data and case studies outlining innovative green campaigns.
10:30am - Research Roundup
Get to Know the CMO: What Are the Mandates of Today's Top CMOs?
New research from the CMO Council outlines the CMO's mandate to drive business growth and improve customer experience impact and engagement. But how are leading global marketers achieving these goals? What are the primary roadblocks to success, and where are organizations struggling to align data, vendors and strategies to realize true omni-channel engagement at scale and in real time? This session presented by the CMO Council will showcase recent CMO Council research and findings.
11:00am - Marketing Leader Panel
Aligning Around the Metrics and Measures of Today's Modern Marketer: What Are the Metrics, KPIs and Business Metrics Most Critical to Proving Success?
Oftentimes, campaigns are deemed failures because metrics and measures were not established from the start. The intent of this session is to hear from brand marketing leaders about the shifting nature of metrics, including gaining insight into the measures for which today's CMOs are being held accountable, as well as the metrics marketers are establishing to prove true business ROI.
11:45am - Break for Lunch
1:00pm - Innovation Master Class
The Power of Personalization: Tools and Technologies to Apply Data to the Physical Experience
As marketers have been perfecting the personalization of digital experiences in context to the customer's moments of need, physical touchpoints have largely been left to traditional strategies like mass publication, which lack localization. But technologies and strategies exist that enable physical touchpoints like print and direct mail to adopt the same level of personalization and contextual depth of digital touchpoints. This expert partner panel will share case studies of successful brands applying personalization to bridge physical and digital experiences and engagements.
1:45pm - Invention Sessions
One Great Idea: Crowd-Sourcing Fresh Strategies and Go-to-Market Campaign Ideas
With markets becoming more fragmented, segmented and complex, marketers have many more elements to manage and a real need to track campaign performance, value and ROI. Regaining control of this complexity can start with one great idea. Attendees will be divided into working groups, with each group consisting of brand marketers, service providers and technology vendor experts. These teams will tackle one go-to-market campaign, develop the outline for an omni-channel approach and should include at least one new innovation discussed in earlier sessions that would best engage customers through highly personalized experiences. Each presentation will be shared with the full group at the end of the day, with each team presenting the campaign concept and outlining the channels involved, the data and segmentation strategy, and the proposed measures and metrics to be used to outline success.
1.5 hour working group/45 minutes for campaign presentations
4:00pm - Event Concludes
6:30pm - Networking Reception, Dinner and Awards Ceremony